END OF YEAR TEST RESULTS ARE IN!!!
Last week  all students at Paseo Pointe completed END OF YEAR EXAMS….Students in Room B219 did very well.
READING:   Average student growth was 53 points. Expected student growth was MAINTAINED!
MATH :  Average student growth was 113 points.  Expected student growth was EXCEEDED! 
SCIENCE:  Average student growth was 58 points.  Expected student growth was MAINTAINED!

 Ruby Goldberg Machine……Make something COOL!! Click HERE
WEEK #36…..  MAY 7TH – 11TH
Happy Mothers Day!!
 Song to Mothers
Your laugh is a green song,
canción verde,
that branches
through our house,
its yellow blooms smelling
like warm honey.
Your laugh peels apples
and stirs their cinnamon bubblings,
then opens a book and pulls me
onto your lap.
At night, your laugh kisses
us soft as a petal, smooths my pillow
and covers me, a soft leafy blanket,
green and yellow.
I snuggle into your laugh,
your canción verde
and dream of growing
into my own green song.
~ Pat Mora
NEW!!!! ELL Learning Games!!! Check out this link…..ELL LINK
 Welcome to Week 33  April 16th  —  April 20th
AZMerit Testing Continues…… 
Monday :  ELA PART 1  8:00 am  –  10:00                                       
 Tuesday :  ELA PART 2  8:00 – 10:00
Wednesday :  MATH PART 1  8:00 am – 10:00 am                     
Thursday :  MATH PART 2  8:00 – 10:00
Week #32 !  ……..AZMerit Testing 2017 – 2018 
TEST #1  :  WRITING  –  APRIL 9TH 2018
8:00 AM  —  10:00 AM
As we begin our AZMerit Assessments …..Suggestions that will help….
Keep Track of Test Days
If you know when the tests are coming, you can make sure other activities are kept to a minimum. Ensure school takes priority over practices, appointments and trips.
1. Serve a Healthy Breakfast
Research has shown the impact eating breakfast has on academic performance. Focus on foods that are healthy and a good source of energy, like eggs and whole grain toast, or oatmeal packed with fruit and nuts. Less healthy choices such as donuts and sugary drinks can leave your child feeling tired and hungry just an hour or two later. A nutritious breakfast will help her stay focused and alert.
2. Safeguard Sleep
Make sure your child gets enough sleep the night before exams and in the days leading up to tests. Enforce a "tech curfew" – no phones, tablets, video games, or TV for 30 minutes prior to bedtime. This will help him wind down and prepare to get a good night's rest.
3. Don't Stress
Your stress can carry over to your child. By keeping your own stress levels down, you can help her succeed. Try to emphasize to your child that she doesn't have to be perfect, and that you'll support her no matter what.
4. Stay Positive
Your child can be influenced by your reaction to testing time. Give him a positive send-off in the morning and tell him he has the needed skills, he just needs to relax and pace himself.
Remember, AzMERIT and other standardized tests are not the finish line. They simply serve as check points along every child's educational journey. With very few exceptions, testing results should be used to determine areas of strength and weakness so students can monitor and adjust. Set goals for any skills that need work and celebrate when your child reaches each goal.
To learn more about the test and what your child needs to know to be successful, visit ArizonaAimsHigher.org/AzMERIT.
This Weeks News ….April 2nd – 6th 
As Easter weekend comes to a close, we feel the first tinges of heat as summer approaches! The students are working in the last 2 chapters of their twelve-unit math book, delving into complex poems, and learning about how to make a claim and support it with evidence for argumentative writing. All of this shows how far the students have come academically and emotionally. You should be proud of their work, perseverance, and blossoming confidence. Enjoy the beautiful weekend with family and friends.

AZMERIT PRACTICE TEST:   LOGIN HERE
Welcome Back From Spring Break!!!
Welcome back from spring break, we will be finishing the last topic in our math book that deals with geometric shapes, volume and surface area, and measurement  We will also be getting the students ready for spring testing which will be starting in early APRIL. The message is this:  be prepared for a strong finish by using the skills of time management and perseverance
 
 Problem Solving…..How to Help!!
Getting Started on the Problem
What do you know?
What do you need to find out?
How could you begin?
Are there words you do not understand?
Have you solved similar problems that would help?
While Working
How can you organize the information?
Can you make a drawing (model) to explain your thinking?
Are there other possibilities?
What would happen if…?
Can you describe an approach (strategy) you can use to solve this?
What do you need to do next?
Do you see any patterns or relationships that will help solve this?
How does this relate to…?
Can you make a prediction?
What did you…?
How were you thinking about the problem when you did this…?
What assumptions are you making?
Reflecting about the solution
Has the question been answered?
How do you know your solution (conclusion) is reasonable?
How did you arrive at your answer?
How can you convince me your answer makes sense?
What did you try that did not work?
Can the explanation be made clearer?
Super Cool !!! Check out this Science Site on Black Holes in Space!!  Click HERE
3RD QUARTER COMING TO AN END…..
Important Upcoming Dates!!!
Wednesday March 7th :  Early Release…..11:30
Friday March 9th :  Color Fun Run!!! 1:45  —  2:30
               End of 3rd Quarter
 Week of  March 12th  –  16th:  Spring Break   
 Weekly News
Friday marks the end of the third quarter, so now the students truly are entering the home stretch of their elementary careers.  The third quarter brought more growth in terms of reading skills, including comprehending informational text, more math skills and applications, and greater writing skills, as students have learned what makes for good paragraphs and essays.  Additionally, we are at the beginnings stages of several exciting projects planned for the final nine weeks.
——————————————————————————————————————
Healthy Lifestyles Challenge!!
February 
February is National Heart Month, when good nutrition is truly at the "heart" of the matter. A healthy heart is the result of good genes, the right food choices, plenty of physical activity and knowing how to deal with stress.
While you can't do much about your genes, regular exercise, eating right and dealing with stress are lifestyle behaviors you can control.
In general, eat more plant foods, fish, poultry and low-fat dairy foods. Cook with moderate amounts of olive or canola oil instead of butter, margarine or shortening.
Some examples of foods for heart health include:
Beans, peas and barley
Soybeans, other soy-based foods (not soybean oil)
Fruits and vegetables
Salmon, tuna, sardines and mackerel
Red grapes and purple grape juice
Nuts, such as almonds, walnuts, pecans and hazelnuts
Green or black tea
Onions, scallions, shallots, garlic and leeks.
Courtesy of St. Joseph's Health
Source: AND's Public Relations Team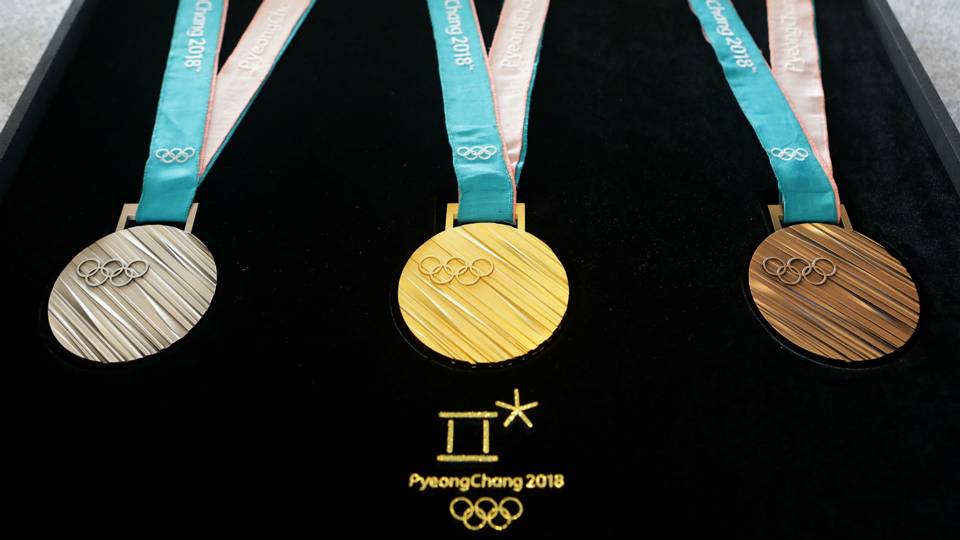 The Walk On! Challenge is a free health education program for Arizona's schools that takes place in February. Fourth- and fifth-grade teachers use the program to expand their students' knowledge about the importance of healthy eating and exercise habits.   Our students are participating in this very special event as we continue to focus on healthy lifestyles and choices.
News From School….Week of February 12 – 16

Our 3rd quarter Galileo Assessments begins in 2 weeks!! This is another great opportunity to see how the students are progressing towards the mastery of the 5th grade standards.  The students have worked very hard and have been a pleasure to have in class!!!  They WILL do amazing!!!  Below is a data point that illustrates how student growth is measured in these tests!!
 
Cool New Websites!!!! Please check these out!!! 
NEW!!!!!!!! Math Problem of the Week 2/20
Suppose a metric clock uses the following system:
1 day = 10 metric hours
1 metric hour = 10 metric minutes
1 metric minute = 10 metric seconds
1 metric second = 10 metric miniseconds
What is the time in our system when the metric clock registers 4 hours, 5 minutes, 6 seconds, and 7 mini-seconds?
OR
Five hats are randomly distributed to the five people who own them. What is the probability that all the people receive the correct hat?
OR
Two people are playing a game in which a coin is tossed 11 times. The first player gets a point for a toss of heads. The other player gets a point for a toss of tails. Whoever gets 6 points first wins. Suppose that so far, the first player has 2 points, and the second player has 4 points. What is the probability that the first player wins the game?
Field Trip to Halle Heart Center is Wednesday January 31st!!
As you know, this week, students are working very hard on their free choice reports and projects due Feb. 16th. The projects are creative and the reports are informative!  Students are researching  a variety of topics, from the history of the NFL to water pollution, foods from around the world, Paris, service dogs, and more.
As you are by now aware, fifth grade is a different beast, a transitional year, where new traditions are started. Valentine's Day is no exception. Students will NOT be exchanging cards or candy. As part of our Health and Wellness approach, we celebrate Valentine's Day by focusing on the heart. A healthy treat will be provided.

This Weeks New's
January 22nd  –  26th
The students have been doing a fantastic job since their return from winter break. Their focus, maturity, and confidence have all grown.  We use  many strategies to encourage students to work together successfully. Some are strategies have them talk about the mathematics and some use writing as a way to communicate. Some of the strategies include movement around the classroom. Movement is very important as it helps the students' brains to grow. Ask your student to share how they participated during an activity that involved a team or teaching strategy.

This Weeks News
January 16th – January 19th
Every student has chosen a topic to research for his/her free choice research report, the current long-term project.  Students will be researching topics such as the history of football, Pancho Villa, wolves, the Hollywood Sign, cupcakes, the history of Nintendo, Disneyland, tide pools, the aurora borealis, and many other topics.  As students read from their three or more sources, students should take notes on the aspects of the topic they have decided to research.  This work counts toward the weekly at-home reading for the reading chart. The entire free choice report and three-dimensional project is due by Friday, February 16th. It is extremely important for every student to work steadily each week on this project so that every person does his or her very best job and learns as much as possible.  Besides doing excellent research, putting it into your own words in a report, and learning new things to share with the class, it is crucial that each student follows the directions and includes every component necessary in the final report.
Some students have had questions about how to organize the introduction and the conclusion of the report.  Here is one possible organizational strategy:
Introduction
Paragraph 1:
At least one sentence that is the engaging the reader strategy
One sentence or two sentences to explain how and why you chose the topic
Two or three sentences that explain what about the topic intrigued you before you began your research
Paragraph 2:
Three to five sentences outlining exactly what the reader can expect to learn from your report, written in such a way as to make the reader want to read more
Conclusion
Paragraph 1:
At least five sentences that revisit the major ideas of the report
Paragraph 2:
Three to five sentences reflecting on your own learning; this paragraph might also pose a challenge to or suggestion for your reader
Scholastic has an excellent resource detailing how to organize and pace the work of writing a research report, called Write a Winning Research Report.  Check out the site to preview this user-friendly guide to research and writing.
Welcome Back Students!!  Jan. 8th – Jan.12th
 I hope you all had a wonderful vacation and are ready for our next learning adventures.
Important Upcoming Dates:
Wednesday Jan. 10 :  Early Release  11:30
Monday Jan. 15:  No School  Martin Luther King Jr. Day
Happy Holidays!!! December 18th – 21st
Week # 19
As the winter holidays draw near, we have a few upcoming events.
Our Annual  Winter Math Facts Fluency Celebration  will take place on Wednesday, December 20th!! Students have worked very hard to earn this very special reward!!!
On Thursday, December 20th, students will celebrate the beginning of our Winter Break by participating in a Ginger Bread House Design Project!!  Look for a note Monday night with more details.
Our Annual Christmas Poetry Show was a huge success!!! We raised 17 new toys for Alexandria's Foundation bringing the 3 year total to over 100 new toys and stuffed animals donated to the Phoenix Childrens Hospital….Thanks to all who donated!!
Winter Break is rapidly approaching, and will begin at 11:50 next Friday, December 22. Students' first day back after the vacation is Monday, January 8th.
WELCOME TO WEEK # 17 :  December 4th – 8th

Parents!  Mark Your Calendar…..
Galileo Testing Begins Next Week:
Monday 12/11 : Galileo Writing Assessment
Tuesday 12/12 : Galileo Math and Reading Assessment
Wednesday 12/13 : EARLY RELEASE
Thursday 12/14 : Galileo Science Assessment
Friday 12/15 : 3rd Annual Christmas Show!!!  1:00 – 2:00  Library
Week of December 18th – 21st
Banana Split Math Fact Fluency Celebration : Wed.  12/20
Ginger Bread House Project / Celebration :     Thur.  12/21
NO SCHOOL :  Fri. 12/22  End of 2nd Qtr. and Beginning of Winter Break
 Welcome to Week # 16!  Day 72 
November 27 –  December 1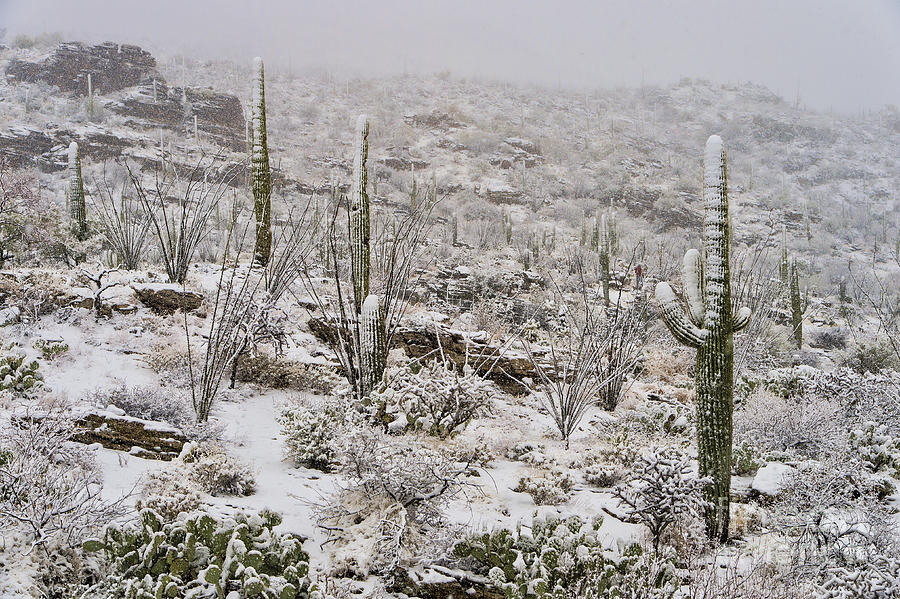 Tips for Supporting Your Student
Parents are a child's first and most important teachers and can support a child's academic success in a variety of ways. Parents can help the children work out schedules for homework, play, and television that minimize the conflicts involved in what to do first. They can offer moral support and encouragement to persist, to try again, to struggle for understanding and mastery. Furthermore, they can share a child's pleasure in mastery and accomplishment. Nevertheless, they must not do the job for the children.
Research shows that families whose children are doing well in school exhibit the following characteristics:
Establish a daily family routine.
Examples: Providing time and a quiet place to study, assigning responsibility for household chores, being firm about bedtime and having dinner together.
Monitor out-of-school activities.
Examples: Setting limits on TV watching, checking up on children when parents are not home, arranging for after-school activities and supervised care.
Model the value of learning, self-discipline, and hard work.
Examples: Communicating through questioning and conversation, demonstrating that achievement comes from working hard.
Express high but realistic expectations for achievement.
Examples: Setting goals and standards that are appropriate for children's age and maturity, recognizing and encouraging special talents, informing friends and family about successes.
Encourage children's development/ progress in school.
Examples: Maintaining a warm and supportive home, showing interest in children's progress at school, helping with homework, discussing the value of a good education and possible career options, staying in touch with teachers and school staff.
Encourage reading, writing, and discussions among family members.
Examples: Reading, listening to children read and talking about what is being read.

Welcome to the Holiday Season and Happy Thanksgiving
Next week is a vacation from school in honor of the Thanksgiving holiday.  Have a wonderful Thanksgiving and enjoy the extra time with your families.  Students, if you find yourselves with some unexpected free time over the break, read your poetry  book, noting key  elements for your poetry project or work on spelling for the week after vacation.  You can also spend some time in contemplation of all you are thankful for, and then craft a piece of writing—essay, poetry, personal narrative—or multimedia piece to share with the class and for extra credit points.
Important Upcoming Events and Dates:
Mon. 11/20 :  Progress Reports 
Thu.  11/24 :  Thanksgiving Break
Fri.  11/25 :  Thanksgiving Break
Mon.  12/8 : Poetry Project Due
Fri. 12/15 :  5th Grade Annual Christmas Show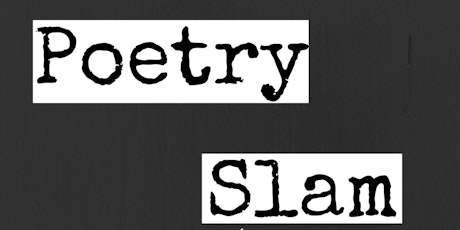 Mark your calendars and plan on joining us for this very special event!!!  MORE information coming soon~~~
WEEK # 14     NOVEMBER 13 – 17
REQUIEM
Today
is the
perfect day
The sky
just so
clouds moving
fast
Drops of water
on leaves
of Russian sage
Dog sitting
her chin
on crossed paws
Light streams
through branches
of locust tree
I sit
just so
at the
small table
…
Everything is
perfect
just like this
you would have said
~ Abigail Gramig
PERCEPTION

Welcome to Week #13  November 6th –  10th
 This is just a reminder that there will be no school on Friday, November 10, because this is a holiday in honor of Veteran's Day.  Students, in case you want to know more than that you get a day off of school, this holiday dates back to the end of World War I and commemorates our nation's thousands of combat veterans who fought in the service of our country. On the 11th hour of the 11th day of the 11th month of 1918, an armistice, or temporary cessation of hostilities, was declared between the Allied nations and Germany in the First World War.  Beginning the following year, November 11th was celebrated as Armistice Day, and November 11 became a legal federal holiday in the United States in 1938.  After World War II and the Korean War, Armistice Day became Veterans Day, a holiday dedicated to American veterans of all wars.

"Challenges are what make life interesting. Overcoming them is what makes life meaningful. " ~ Joshua J. Marine
Welcome to Week #12     Tip of The Week
There will be some topics that your child understands quickly and some concepts that may take longer to master. Big ideas take time to learn. This means that students are not necessarily expected to master a concept when it is first introduced. When a topic is first introduced, there will be several practice problems to do. Succeeding lessons and homework assignments will continue to practice the concept or skill over weeks and months so that mastery will develop over time and long-term learning will occur.
 Don't Forget! Early Release Wednesday November 1st
 Wednesday 10/25   4:00 – 5:00 
                                 Thursday  10/26     1:00 – 3:00     and      4:00 – 6:00
 Friday   10/27       12:15  –  1:15
This Week is National Red Ribbon Week! 
Monday:  Wear A Red Shirt to School  – Say NO To Drugs
Tuesday: Wear Neon and Sunglasses  – We Are To Bright For Drugs
Wednesday: College Jersey Day  –  Drug Free Future
Thursday:  Wear Camo  –  Join the Drug Free Army
Friday:  Wear Green and Gold  –  Rams Raise Above 
"Be kind, for everyone you meet is fighting a hard battle." ~ Ian MacLaren
"It is hard to fail, but it is worse never to have tried to succeed." ~ Theodore Roosevelt
Week #10 — October 16th – 20th

October 16     Rotary…
 Closer to a bell than a bird,
that clapper ringing
the clear name
of its inventor:
by turns louder
and quieter than a clock,
its numbered face
was more literate,
triplets of alphabet
like grace notes
above each digit.
And when you dialed,
each number was a shallow hole
your finger dragged
to the silver
comma-boundary,
then the sound of the hole
traveling back
to its proper place
on the circle.
You had to wait for its return.
You had to wait.
Even if you were angry
and your finger flew,
you had to await
the round trip
of seven holes
before you could speak.
The rotary was weird for lag,
for the afterthought.
Before the touch-tone,
before the speed-dial,
before the primal grip
of the cellular,
they built glass houses
around telephones:
glass houses in parking lots,
by the roadside,
on sidewalks.
When you stepped in
and closed the door,
transparency hugged you,
and you could almost see
your own lips move,
the dumb-show
of your new secrecy.
Why did no one think
to conserve the peal?
Just try once
to sing it to yourself:
it's gone,
like the sound of breath
if your body left.
~ Christina Pugh
Welcome to Week #9
1st Quarter Galileo Testing begins this week!
Monday : WRITING
Tuesday: ELA / MATH
Wednesday : SCIENCE
Week 8:  September 25th  –  29th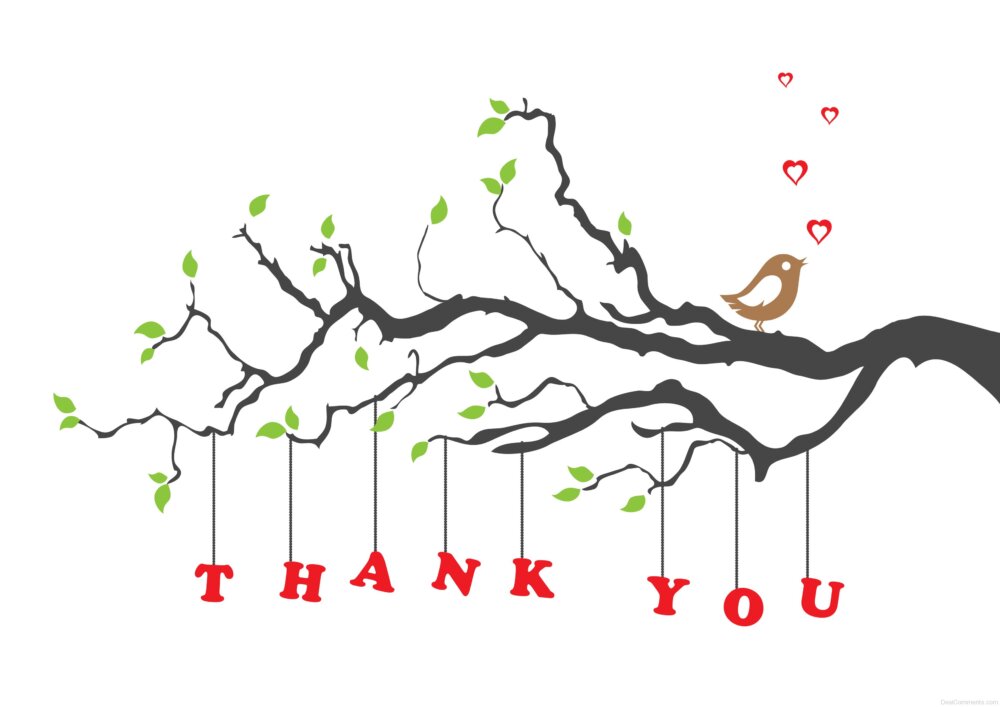 Our Donors Choose grant has been fully funded!! Students will receive $960.00 in books over the course of the school year.  These books are theirs to keep and add to their personal libraries!  A big THANK YOU  to all who supported this project!!
________________________________________________________________________
 ZAP Room(zeros aren't permitted) is now OPEN on Thursdays after school!!!!!
The ZAP room is now up and running!  Thursdays from 2:30 – 4:00 students are able to attend our new after school club which is designed to allow students time to complete assignments, retake tests, receive tutoring, and serve detentions.  Each Tuesday and Wednesday, students who need to attend the club will receive a parent permission form which must be signed in order to attend.  Bus service is available for students who ride the bus.
Week #7  September 18th – 22nd  
                                                 
 Tip of the Week for Parents
Mistakes are an important step in the process of learning. Don't let your child give
up when he/she makes one! Encourage your child to persevere, try another strategy, think outside the box, or talk problems over with someone.
Sometimes it is hard to watch our children make mistakes, but struggling helps brains grow and is critical in order for your child to become smarter and more resilient. Very successful people often report that many mistakes were made along the way to their success, and these mistakes were an important and much overlooked part of the journey.
Tip of the Week for Parents
Week 6   September 11th – 15th
Practice and discussion are required to understand concepts in mathematics. When your student comes to you with a question about a homework problem, often you may simply need to ask them to read the problem aloud, and then ask what the problem is about. When you are working problems together, have your child talk about the problems, stating what she is thinking as she works. Remember to have your child practice on his own too.
Below is a list of general questions you can ask your child to help if she gets stuck:
What have you tried? What steps did you take?
What didn't work? Why didn't it work?
Explain what you know right now. If your student has made an attempt at starting the problem, try these questions.
What do you think comes next? Why?
What is still left to be done?
Is that the only possible answer? If your student does not seem to be making any progress, you might try these questions.
Let's look at your notebook, class notes, and math notes. Do you have them?
Were you listening to your team members and teacher in class? What did they say? Be sure to include other appropriate questions. Remind students to use the index, glossary, checkpoint materials, homework help, math notes, and math notebook. All are useful tools in the process of learning.

 Parents are a child's first and most important teachers and can support a child's academic success in a variety of ways. Parents can help the children work out schedules for homework, play, and television that minimize the conflicts involved in what to do first. They can offer moral support and encouragement to persist, to try again, to struggle for understanding and mastery. Furthermore, they can share a child's pleasure in mastery and accomplishment.
What a fabulous start to the school year we have had! The students are ready to engage in  new challenges and seem to be excited about the learning and growth they will experience this year.This Thursday night is Paseo Pointe's Annual Curriculum Night   Please be sure to join us between 5:00 and 7:00. We are looking forward to answering any questions you may have as we explore the  math program, and match skills and habits to our standards-based report cards. Our goal is to continue to help our students become the empowered, capable people they are.
Thanks for all of your support and everything you do each day to help the students be successful.
==================================================
New Parent / Student Survey on Bullying :  AUG 20 
 Please take a moment to discuss and complete the survey with your child.   Click HERE to complete the short questionnaire.
Welcome to the 2017 – 2018 School Year! 
Fifth Grade
 The Continuing Journey
Dear Fifth Grade Student,
This year you will learn how to embrace failure and challenge as pathways to growth, to analyze text to find the symbolic meaning and to understand the author's intent, how to find the meaning and spelling of words based on their origins and roots, how to think mathematically and solve problems using a variety of strategies, how to express yourself articulately orally and in writing, how to more closely examine the physical world around you, how to understand the impact and contributions of other cultures, and how to think critically and maintain a neutral stance as you discuss all these subjects and more with your peers and your parents.
In the upcoming months, you will stretch your muscles and your own thinking, and you will learn more about yourself, including beginning to see the cause and effect of your own actions, as you become a responsible and respectful member of a kind classroom community. Equally important, you will learn to listen to and value the ideas and needs of others, gaining crucial insights into yourself and others, sometimes revising your own perspective based on new information.
You will be given challenging tasks to complete, and you will learn to meet deadlines in a timely manner. You will come to understand the deeper meaning of argument, including how to make a valid claim and support it with relevant and compelling evidence.
You will read myriad books, poetry, and articles that will broaden your horizons and expand your emotional experiences. You will begin to think in complex sentences and to edit text for grammatical errors after you have revised for content and word choice.
Your quarterly report cards will help to show how well you have achieved some of these goals. However, learning and a growth in intellect cannot be measured solely by report cards or test scores. You will get out of this class exactly what you put into it. I will do my personal best for you, and I expect you to be the best that you can be and to do your personal best for yourself.
During the next ten months, I will issue Kleenex, books, and Band-Aids. I will encourage each of you to reflect upon the consequences of your actions as you interpret your own emotions and their impact on the feelings and rights of others.
You will grow as much as four inches taller and become a few pounds heavier. You will have plentiful opportunities to demonstrate your creativity and your intellectual ability. You will make me laugh and make me cry. I hope that I won't make you cry, but if I do, let's work it out and move forward. Come May, I will sadly wave goodbye to you and watch you run off into a summer full of adventures and a life full of hope and promise. If I am lucky, you will keep in contact with me to let me know the new shape of your life.
Welcome to fifth grade; let the journey begin!
"