News and Updates
A New Journey Begins…. As the school year ends….A Final Word
As I sit here in the classroom as we begin the last week of the school year, I begin to reflect on the year. What a wonderful journey it has been! You fifth graders have been a part of most of my waking thoughts and the subject of more than a few of my dreams. You have taught me at least as much as I hope I have taught you. You have been models of compassion, empathy, and creativity. Your playfulness has reminded me that too much seriousness in a classroom can undermine the natural joy of learning. Most of all, I have been inspired by your passion for life and your efforts to walk in this world as your true selves, trying to remain unencumbered by pressure to conform to someone else's vision.
You are ready to move to the next stage of your journey. I know you will do amazing things. Before I send you on, however, I want to give you my most heartfelt best wishes for the future in the form of some slightly altered lines from "Starlings in Winter," a poem by Mary Oliver:
I want you to think of dangerous and noble things.
I want you to be light and frolicsome.
I want you to be improbable beautiful and afraid of nothing,
as though you had wings.
Your future awaits, and the best is yet to come
May Precept …."It is better to know some of the questions than all of the answers."
~ James Thurber
Summer Breakout…can you help me solve this?  Click here
Scholastic News Coding Site…Click HERE
Fun Friday Choices!!! Sign up HERE NOW!
April  15th – April 19
This Weeks Goal / Tips for Success 
Use Time Wisely
At school:  Get started on your task right away.  This can include putting away your things quickly, taking the most direct route, and choosing to work on another assignment when you are finished.  
At home: Try creating a routine of expectations with a checklist.  For example, when you come home you will eat a snack, do your homework, and complete a chore, THEN you may play something of your choice.  This helps them stay on task so they have time for their choice of activity later.
Love Arizona? Want to Learn More About Our State?  

April 1st, 2019
Week of April 1st – 5th
AZMERIT Testing –  Writing Assessment …..Monday April 8th    8:00 am  
Being a RAM!
Means… Next week is a

BIG WEEK

for Testing—–The AZMERIT  Writing Exam will be administered Monday April 8th at 8:00 am.

Means….Finishing another chapter book this week!! Ask your student about THE CAY.

Means …It is officially SCIENCE FAIR SEASON!! Projects are due April 25th

Means….. Math! Chapter 12 this week.  Geometry 

Means… This is an OUTSTANDING group of students and we are having a tremendous amount of success with our academic endeavors. Please encourage your pupil to keep up the excellent work at school.

Means………..Progress Reports will be sent home Friday afternoon!  Students are excited about their progress and are doing very well.
Checking Out the Calendar…
Monday April 8th  : State Writing Assessment
Friday April 12th  : Pizza Party!!!!
How to contact me:  Email is the best, call the school 602-304-2020.  I try to return emails and phone calls as quickly as possible.  Feel free to contact me if you have any questions, concerns, or celebrations regarding your pupils education.
______________________________________________________________________________________________________
March 18th….Weekly Updates
Its hard to believe we are beginning the 4th quarter! Here are some updates!!
Being a Paseo Pointe Ram…
Means… Science Fair Projects will begin soon! Students will begin this week!
Means …Report Cards will be sent home this Friday.
Means…..The school Book Fair was a huge success!!! Over $5000.00 in books were purchased and students seemed excited about their new books!!
Means…AZMERIT TESTING BEGINS THE WEEK OF APRIL 1ST!!
Means….Math : Chapter 11 Measurements
Means ……Non-fiction reading : THE HINDENBURG!!
Means… Practicing the Character Counts program. Being responsible, trustworthy, respectful, caring, and honest are the Pillars and are personal goals we strive to achieve each day!!
Communicating with your student about school!! Please check agendas each day and discuss assignments, deadlines, behavior, and expectations. These are good reminders and will help develop social and academic skills for students.
March is here!  This means it is time for a new monthly expectation focus.  We have already enforced RESPONSIBILITY and INTEGRITY. Following our R.I.S.E. expectation, our next focus will be SAFE.   It is important that everyone at Paseo is safe, both physically and emotionally. We want school to be a place where everyone feels safe.  Read below for each week's emphasis and ways to support your child at home.
Week 1 – Keep hands, feet, and items to yourself.
At school:  Keep our hands, feet, and items to ourselves respects other people's boundaries and space. This includes rough playing at recess.
At home: State clear expectations for how to use toys and other items around the house.  Also set clear expectations for how to use safe touches when playing. Example: When we tag, we can use a butterfly touch.
Week 2 – Speak kindly to each other.
At school: Use words that are going to show respect for those around you and are encouraging to your classmates.
At Home: Model speaking to your children the way you want them to speak to you and others.  If you hear something unkind, provide an alternative way to say what they want to communicate. Example: Instead of "Stop doing that.  You're so annoying." Try "When you do that it is hard for me to concentrate."
Week 3 – Respond appropriately to others
At school:  Use "I messages" to let others know how you are feeling instead of yelling or hitting.  This is important when you are speaking to adults and other classmates.
At home: Practice using "I messages" at home to solve conflicts between siblings.  Example "I don't feel like you are respecting me when you take my things without asking.  Can you please ask first."
Week 4 – Tell an adult when something or someone is not safe
At school:  If a student or someone on campus is making unsafe choices, let a trusted adult know.
At Home: Teach the difference between tattling (snitching) and informing.  Tattling is when you want someone to get in trouble. Informing is when you are concerned about someone's safety.
These expectations will be emphasized all month long and it will also be the guidelines in which students earn the recognition of "Student of the Month."
Thank you for our continued partnership in teaching our students to be their very best and keeping our campus SAFE!
Update…February 25th
Being a RAM!!
Means………….Galileo Testing  Monday – Thursday   8:00 – 10:00 Daily
⦁ Means… Student Effort =Student Success!!!! Students are working hard and doing well!!
⦁ Means…. A renewed focus on developing excellent social and academic skills for our students. Reminding and holding students responsible will lead to higher achievement!!! Please be sure to check daily agendas and that homework and assignments are being completed on time. Student Effort =Student Success!!!!
⦁ Means….Students have worked very hard completing 2 major projects recently!!! Excellent JOB 5th Graders.
⦁ Math Students are completing Chapter 10 : More fractions: adding, subtracting, multiplying, and dividing.
⦁ Reading We continue to read a Chapter per day out of our Literature Study Book. Students are completing comprehension questions and activities related to the book. Along with the Novel Study, we continue to read one story per week from our textbook.
⦁ Means…. More Poetry!!! Maya Angelou and her inspirational poetry will be the focus during our Daily Dialogue that happens each morning at 8:00. Ask your student to name a few poets!!! And discuss with them what they know!!
Checking Out the Calendar
⦁ February 25th – March 1st : 3rd quarter Galileo Testing
⦁ February 25th – March 1st : Read Across America Week!!!
⦁ March 1st – Student of the Month Awards
March 5th – Picture Day (Tuesday)
March 6th – Early release(Wednesday)
March 8th – End of the 3rd Quarter
 Week of March 11th- 15th – Spring Break !!
 Week of February 19th – 22nd

This week would be a good time to check your child's classwork and homework. It should be neat, complete and easy to understand. Ask her/him to explain one of the problems he/she have recently done in class that he/she enjoyed doing. If the work is incomplete or difficult for you to read, you might want to check the work more often or talk to your child's teacher for additional ideas on how to help.
Week of 2/19  –  2/22
Being a RAM!
⦁ Means…..Galileo Assessments are NEXT week!! This is a good way to check the progress of our students' academic progress. Students get to demonstrate their mastery of 5th grade Language Arts and Mathematics. Attendance this week is very important.
⦁ Means….We have begun working on our Heritage Doll Projects!! This Friday is the updated due date!!
⦁ Math Students are working on Chapter 10 : Lesson 1-4 this week. Multiplying Fractions.
⦁ Reading We continue to read a Chapter per day out of our Literature Study Book. Students are completing comprehension questions and activities related to the book. Along with the Novel Study, we continue to read one story per week from our textbook.
⦁ Means…. We continue our month long focus celebrating Black History Month along with creating Individual Heritage Dolls!!
⦁ Means …. Setting Goals for the Galileo Reading and Math Test scores with your child.
Checking Out the Calendar….
⦁ Week of 2/25—3/01 Galileo Testing
⦁ Wednesday 2/20 Early Release 
⦁ Friday 2/22 Heritage Dolls Due, Dollar Dress Down day
TODAY
If ever there were a spring day so perfect,
so uplifted by a warm intermittent breeze
that it made you want to throw
open all the windows in the house
and unlatch the door to the canary's cage,
indeed, rip the little door from its jamb,
a day when the cool brick paths
and the garden bursting with peonies
seemed so etched in sunlight
that you felt like taking
a hammer to the glass paperweight
on the living room end table,
releasing the inhabitants
from their snow-covered cottage
so they could walk out,
holding hands and squinting
into this larger dome of blue and white,
well, today is just that kind of day.
~ Billy Collins
February Precept
Cool New Websites!!!! Please check these out!!! 
Week 23! Jan. 28 – Feb. 1
Healthy Lifestyles Challenge!!
The Walk On! Challenge is a free health education program for Arizona's schools that takes place in February. Fourth- and fifth-grade teachers use the program to expand their students' knowledge about the importance of healthy eating and exercise habits.   Our class is participating in this very special event as we continue to focus on healthy lifestyles and choices.
February 
February is National Heart Month, when good nutrition is truly at the "heart" of the matter. A healthy heart is the result of good genes, the right food choices, plenty of physical activity and knowing how to deal with stress.
While you can't do much about your genes, regular exercise, eating right and dealing with stress are lifestyle behaviors you can control.
In general, eat more plant foods, fish, poultry and low-fat dairy foods. Cook with moderate amounts of olive or canola oil instead of butter, margarine or shortening.
Some examples of foods for heart health include:
Beans, peas and barley
Soybeans, other soy-based foods (not soybean oil)
Fruits and vegetables
Salmon, tuna, sardines and mackerel
Red grapes and purple grape juice
Nuts, such as almonds, walnuts, pecans and hazelnuts
Green or black tea
Onions, scallions, shallots, garlic and leeks.
Courtesy of St. Joseph's Health
Source: AND's Public Relations Team
Friday Solar System Research!! Click HERE  KID REX SEARCH ENGINE HERE
Jan. 22nd….The Hundredth Day of School! Warm up Activity!!
One of the most difficult tasks in mathematics is remembering your times tables. However, once this task is accomplished, math becomes much easier. In fact, most mathematical concepts learned during the 6th, 7th, and 8th grades are based upon the concept of multiplication. Therefore, it is essential to have your times tables memorized with absolute automaticity.
In order to help students master their times tables, I have provided a set of flash cards that ranges from the 0's times table to the 12's times table. If you would like to practice with flash cards, all you need do is click on the particular times table group on which you would like to focus and print it out. I have also included a back side for each times table. First, print out the front of the cards and then flip the paper over in your printer and print the backside. They should line up perfectly. If not, try copying each image to your hard drive and print them in an application other than your web browser. After you have printed the flash cards, cut them out and you are ready to go. Good luck and keep practicing until you have them all memorized!!
To download a Complete Set of Times Table Flashcards from 0-12 click here.
Welcome back to school!  I hope you all had a wonderful vacation and are ready for our next learning adventures.
Goal Setting For Students: 
Set a goal for the second half of the year, but break it down into achievable steps.  Share your goals and steps with your teammates.  Focus on step one this week.  Your teammates can help keep you accountable.
The Brain and Learning….
How the Brain Works…..
Emotions and Learning
YOUR INVITED!!!!!
 Tuesday December 18th, 2018      5:30 – 6:30
Paseo Pointe LIbrary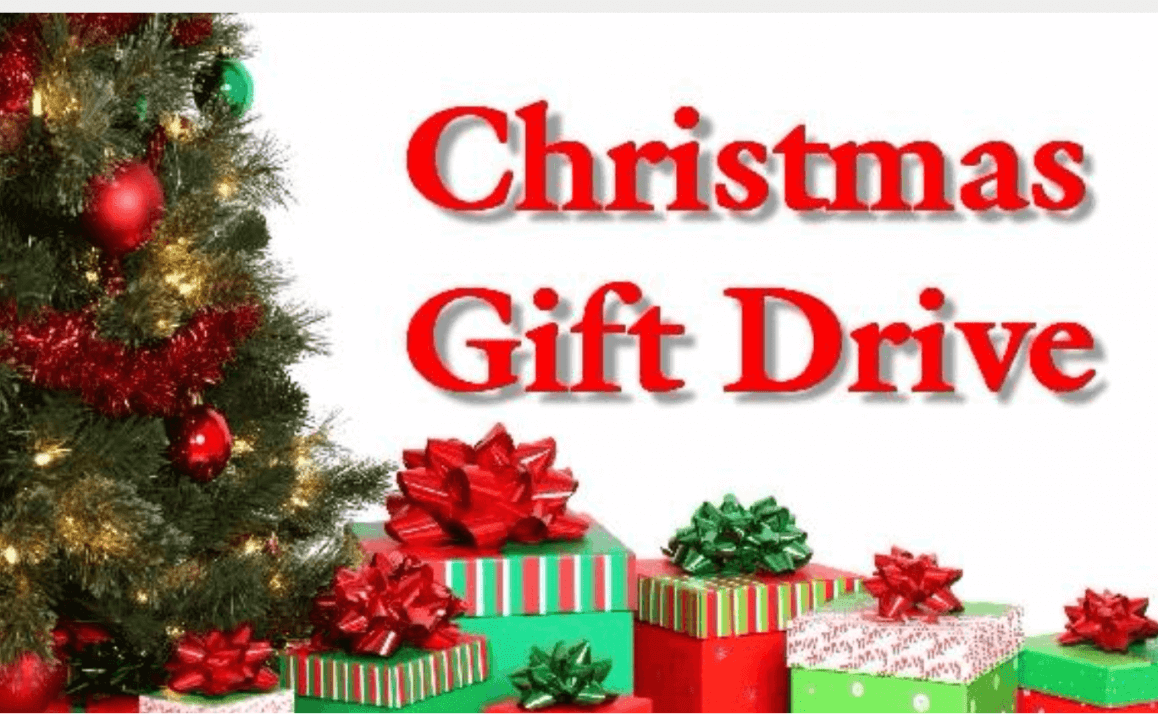 4th Annual Poetry Slam and Fundraiser!!
Please join us for a very special evening of Poetry, Singing, and ….
Supporting the Phoenix Children's Hospital
Admission is Free! New Toy Donations Will Be Gladly Accepted!!!!!!
"A Good way to spread Christmas Cheer is through Poetry."
December…..
GOOGLE INTERNET SAFETY!!!  CLICK HERE
 
Parents are a child's first and most important teachers and can support a child's academic success in a variety of ways. Parents can help the children work out schedules for homework, play, and television that minimize the conflicts involved in what to do first. They can offer moral support and encouragement to persist, to try again, to struggle for understanding and mastery. Furthermore, they can share a child's pleasure in mastery and accomplishment. Nevertheless, they must not do the job for the children.
Research shows that families whose children are doing well in school exhibit the following characteristics:
Establish a daily family routine.
Examples: Providing time and a quiet place to study, assigning responsibility for household chores, being firm about bedtime and having dinner together.
Monitor out-of-school activities.
Examples: Setting limits on TV watching, checking up on children when parents are not home, arranging for after-school activities and supervised care.
Model the value of learning, self-discipline, and hard work.
Examples: Communicating through questioning and conversation, demonstrating that achievement comes from working hard.
Express high but realistic expectations for achievement.
Examples: Setting goals and standards that are appropriate for children's age and maturity, recognizing and encouraging special talents, informing friends and family about successes.
Encourage children's development/ progress in school.
Examples: Maintaining a warm and supportive home, showing interest in children's progress at school, helping with homework, discussing the value of a good education and possible career options, staying in touch with teachers and school staff.
Encourage reading, writing, and discussions among family members.
Examples: Reading, listening to children read and talking about what is being read.
 
**See the teacher if you figure this out!!
November 26th  Updates…
Being a RAM!
         Galileo Testing is around the corner….2 weeks from Tomorrow!! The students will be prepared and do well!!
⦁ Means …..Poetry!! We are publishing Poetry Books!! Parents will be invited to attend our ANNUAL CHRISTMAS POETRY SHOW!!!!!—more to follow!
⦁ The PTA Cookie Dough Fundraiser was a big success!! Money raised is used for supporting the students and enrichment programs
⦁ Means…..STEM Science Units:   This week we design and test race cars!.
⦁ Math  Chapter 6 Multiplying and Dividing Decimals.
⦁ Reading   Unit #3 Story 3  The Dinosaurs of Water House Hawkins
⦁ After school clubs.  I encourage students to join in and get involved!! We currently have 7-10 students who stay once a week for our Media Club, Art Club.  Chess club will be coming soon!!
The Weekly Reminders
⦁ Please check agendas nightly,  this is a good way to monitor what we are learning and if students have assignments
⦁ This Thursday is Tutoring / Zap Room.  3:00-4:00. Reminders are sent home to students on Wednesday for those who stay for the class.
⦁ Students have weekly Spelling, Writing, and Math Bonus Packets that are to be completed and turned in on Friday.
Checking Out the Calendar
⦁ December 12th:  Early Release   11:30
⦁ December 17th:  Field Trip to Great Skate
⦁ December 18th:  Christmas Poetry Show  5:30 – 6:30
⦁ December 20th – Winter Break Begins
Welcome to Week #15  Giving Thanks!!!
Update…Nov.19
Being a Ram!
⦁ Last Friday was the end of the 14th week of the school year—-means GALILEO TESTING begins in three weeks. The Galileo Test is a test over the entire 5th grade curriculum and provides data on how the students are progressing.
⦁ Being a RAM  means science!! The next 3 weeks students will be participating in 2 science projects designed by the NASCAR STEM Division. Students will be planning, designing, and building cars and testing for drag and friction!!! These projects are known as STEM activities and provide the students with engineering and math problem solving skills.
⦁ The ZAP room is opening next  Thursday from 3:00- 4:00. This is a great opportunity for students to get tutoring and catch up on work. Students are encouraged to attend!!
⦁ Starting this week, all students will be completing 1 math enrichment lesson each Friday; this is a chance for students to be exposed to above grade level math concepts. We also are continuing our Mad Minute Math Drills—memorizing multiplication and division facts. Ask your student how they are doing!!
⦁ Math : Chapter 6 –  Decimals
⦁ Reading Text Book: Unit 3 Story 2 – Leonardo's Horse
The Weekly Reminders
⦁ The ZAP roomwill begin meeting on Thursdays from 3:00 – 4:00.
⦁ Please check agendas nightly if possible!! 20 minutes of reading every night is the minimum!!
Checking Out the Calendar……….
November 19 – Progress Reports
November 22 and 23 – Thanksgiving Break
The Backward Brain Bicycle
My goodness!  This year is just flying past at the speed of light.  I can hardly believe that the first three weeks of the 2nd quarter is already finished.  It was wonderful to meet with all of you parents and students during the conferences and to discuss each student's progress and personal goal for the semester.  Thanks for taking time out of your busy schedules to meet and for all you parents do to support your child's learning.
The cookie dough fundraiser continues through Friday November 16th
 .
All cookie dough orders and money are due to school on Friday, November 16th!!!
 
MONDAY OCTOBER 29TH – FRIDAY NOVEMBER 2ND
 
The current long-term project is the Maniac Magee Book Project.  For this book project, students have just completed reading this book in class, and as they are reading, students were to  pay special attention to the plot of the story.  Students will be writing a critique of the book, which includes listing the author, title, and number of pages, as well as writing a brief summary of the book and rating the book from one to five stars, with an explanation of the rating.  Additionally, students will be creating a sixteen-box comic strip that will outline the sequence of events occurring in the mystery, from beginning to end, without giving away the ending of the mystery.   Paper for this project is available in class.  This book project is due Wednesday, November 7th.
Important Upcoming Dates….
Tuesday October 30th…..Make up Conferences 4:00 – 5:00 pm
Wednesday October 31st…Early Release – 11:30 am
*Wednesday October 31st –Healthy Halloween Special Event!  2nd Annual Healthy Halloween Celebration!  Please do not send any candy, chips, cookies, or soda to school.  
 
Week #11    
Monday October 22nd, 2018   
Early release : Thursday and Friday….
Book Fair Week!!  …
Red Ribbon Week!………
Parent / Student Conference Week…
Data Assembly …..Today at 9:10
Go to Grow!!! Tuesday 1:30 – 2:00
Healthy Halloween!! More Details Coming….
Conference Reminders go home today…..
Next week is Red Ribbon Week here at Paseo Pointe! This year's theme is 
Life is your Journey, Travel Drug Free! 
At Paseo Pointe, this is a great way for students and staff to commit to living drug free! Below you will find the theme for each day. Please encourage your student to participate.The student who is the most spirited each day may receive a little something!
Monday: 
Superhero theme: 
"Our future is bright, soar drug free!"
Tuesday: 
Cowboy/Cowgirl theme:
 "Give drugs the boot!"
Wednesday: 
Sports day:
 "Team up against drugs"
Thursday: 
Wacky hair & clothes day: 
"Drugs are whack!"
Friday: 
Red day- 
"We are RED-y to be drug free!
Please note that students who participate and dress according to the theme do not need to bring a dollar for dress down. Students who do not participate must be in school uniform.
Struggling Is Learning
Take the time to struggle, but make it a productive struggle.  It is okay to feel frustrated, but then the best and deepest understanding comes from continuing to work through the frustration. This video explains why your brain grows when you make a mistake.
Fifth  Grade Safety Guidelines for Cell Phone Photography/Videography
if you take a picture or video of someone, you must have the consent of that person; the same is true of tagging someone in a photo

be wary of posting images of other people's faces on social media; we have a right to privacy

consider making your own social media accounts private

what you put online is there forever; people can screenshot the image or save it to their own computers/devices

people may not even want their picture taken at all; ask permission before even taking a photograph of someone

do not take a picture of someone and then alter the photo in a mean-spirited way to get a laugh; do not use a person's image or identity to create a character/avatar in a video game;

these are forms of cyber bullying

avoid retaliation if someone does something intentionally or unintentionally to hurt you; end the cycle by doing the right thing

do not be a bystander; if you see something inappropriate or that makes you or someone else feel uncomfortable, get help

respect the rights and privacy of every individual in this school

only take photos or videos of students/teachers if you are directed to do so by your teachers
A great source of information about Internet and digital citizenship can be found at Common Sense Media.